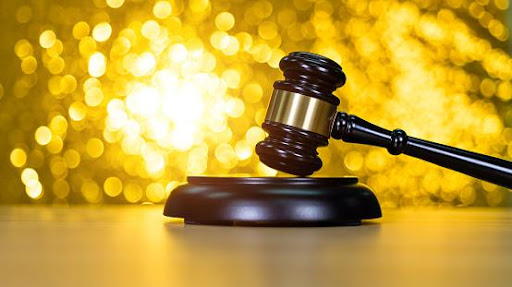 In Michigan, District Court judges have the authority to issue warrants. Law enforcement has the right to arrest an individual and may appear at the person named in the warrant's home, work, or another place of business. As a result, contacting an attorney if you believe you have a warrant out for your arrest is essential to have an advocate clear the issue and hopefully avoid going to jail.
In Michigan, there are three types of warrants:
Arrest Warrant

Bench Warrant

VOP Warrant
Arrest Warrant
In Michigan, an arrest warrant is a court order that allows law enforcement to arrest the person named on the warrant. A court must be provided with sufficient probable cause to show that the person named on the warrant has committed a criminal offense to issue an arrest warrant. An arrest warrant allows the police to seek out individuals for an arrest. Even if the named individual is not currently committing a crime, they may still be arrested while going about their normal day.
An arrest warrant does not expire and will not get lifted until the named individual appears before a judge and the court removes or recalls the warrant. The best way to avoid spending time in jail and heavy penalties is to voluntarily appear in court rather than waiting until the police arrest the named person under the arrest warrant. Generally, before an arrest warrant is issued, the judge will ensure that the warrant includes the following information:
The specific crime that has allegedly been committed

The facts that were asserted by the police officer, which provide probable cause that the named person is responsible for the alleged crime

The name and address of the suspect

Any other relevant information.
Usually, police officers and prosecutors will attempt to establish probable cause before they present a warrant request to the court. This means that if a warrant is being requested, it is almost always granted because probable cause was established.
Bench Warrant
In Michigan, failure to appear in court may result in a bench warrant being issued. Bench warrants are orders from a judge to arrest someone because they are in contempt of court. Like an arrest warrant, a bench warrant allows law enforcement officers to arrest someone on sight and bring them before the court to explain why they failed to appear in court. The biggest difference between a bench warrant and an arrest warrant is that law enforcement generally will not seek someone out for a bench warrant. Instead, they will wait until the named party is stopped for a different crime, such as a traffic violation.
VOP Warrant
In Michigan, a personal protection order violation will result in a VOP warrant. If someone violates a personal protection order, they may receive a warrant for the violation. Similarly to an arrest warrant, law enforcement may arrest the named person under the VOP warrant and force them to appear in court to explain their violation.
Getting Rid Of A Warrant In Michigan
Paying To Remove A Warrant
Depending on the circumstances in which the arrest warrant was issued, the named person may be able to pay fines to have it removed. For example, if a bench warrant is issued because someone failed to pay the fines issued due to a traffic violation, the named person may be able to pay the traffic fines, and the warrant will be removed.
Appear For Booking
In some situations, the court will require that the person named on the warrant appear for booking, which will require they get their mugshot taken and get fingerprinted. Choosing to do this is a lot simpler than being arrested and dragged down by the police. Additionally, if the offenses are non-violent, you will likely be released and asked to appear for the arraignment, for which the likelihood may be increased if you voluntarily appear.
Removing A Warrant At An Arraignment
An arraignment is the first court appearance for someone arrested for a crime. During this process, the court will generally have all warrants removed because they do not want the defendant to be arrested on previous charges that they have already been arraigned.
Hiring An Attorney To Help Remove An Arrest Warrant in Michigan
It is not ideal to have a warrant removed because you were tracked down by the police and arrested. Instead, an attorney can explain all of the options available to have the warrant removed and potentially negotiate a voluntary appearance that will get the warrant removed. Of course, having an arrest warrant does not mean that you committed the crime, but being arrested in your place of business will give the impression that you are guilty, which is likely something you'd like to avoid.
Hiring an experienced attorney can help you avoid heavy penalties and potentially jail time. The attorney will be able to review the facts of the case and might help prove your innocence and get the warrant removed. The longer you have an arrest warrant in Michigan out for you, the more complicated it becomes, especially if you are aware of the warrant, as you may seem more guilty for not appearing. To contact one of our experienced attorneys, contact us at George Law by calling us at 248-247-7459 or by filling out an online form.